Products
Multimedia recording systems for mission reconstruction in the field of critical communications and public safety

… … develops, produces and sells recording systems in the field of critical communications for security-relevant facilities and companies. These include, among others, air traffic control and control centers for police, fire and rescue services.
State-of-the-art multimedia recording for safety-relevant applications
Get ready to take your multimedia recording to the next level with VoiceCollect TACITUS!
With its unlimited number of recording channels, distributed architecture and support for all popular audio, video and data sources, Multimedia Recorder TACITUS is the ultimate solution for businesses and organizations.
And with its web-based playback management and configuration, multimedia scenario playback, advanced search and playback, and optimization for deployment on VM and standard servers, TACITUS offers unparalleled ease of use and versatility.
Unlimited number of recording channels with distributed architecture
Coverage of all popular audio, video, and data sources
Local, network and cloud-based storage
Web-based operation, management, and configuration
Playback of multimedia scenarios
Advanced search and "forensic playback" function
Operating system independent deployment
Deployment on virtual machines or COTS servers
The inspiration for VoiceCollect TACITUS was Tacitus, a Roman historian and senator who lived in the 1st century AD. He is known for his writings about the reigns of Roman emperors and the events of the time.
Tacitus' writings offer important insights into Roman politics, society and culture during the early imperial period.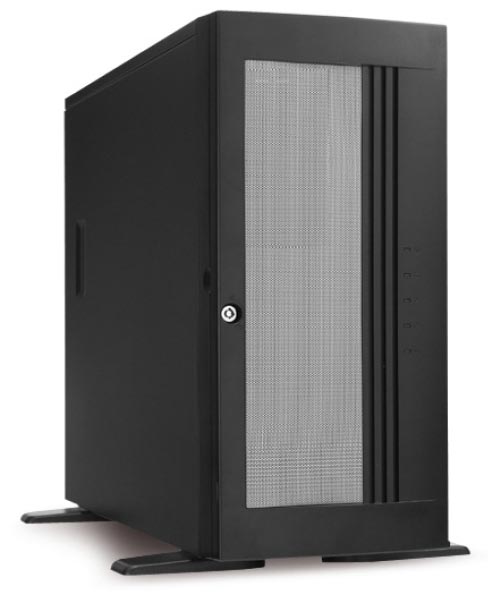 The powerful recording software for voice and data
The MDx recorder provides up to 1024 simultaneous recording channels via various interfaces. VoiceCollect provides it either on COTS (Commercial Off The Shelf) hardware or for implementation on virtual machines (VM).
The MDx system provides recording and data interfaces for TDM and VoIP sources. Special functions for individual applications are available. Playback and evaluation of recordings is possible based on client or web applications via LAN.
Depending on the application, various solutions are available for multi-channel voice recording. The MDx system offers quick search functions, filter routines, playback AGC, an impound agent, and much more.
Digital emergency call, ED137 communication and more:
Intelligent, active VoIP recording
With VDS-II, VoiceCollect developed a powerful VoIP middleware that covers all standard protocols. In addition, it can be easily and seamlessly integrated into proprietary VoIP communication systems.
VDS-II is a flexible and reliable solution based on the EuroCAE standard. It is ideally suited for ED137 communication in the ATC area.
The recording software receives and processes VoIP communication. It forwards the content as well as data and events accompanying the conversation to the voice recording system.
Professional, high-performance VoIP decoding
Support for SIP, RTP & RTSP protocols
Connection to systems from Alcatel, Thales, Siemens, Unify and Motorola
1:1 redundancy (full redundancy), partial redundancy (hard disks, power supply units) and geo-redundancy
High scalability: Up to 1024 channels in one system, recording capacities last for several years
COTS hardware with Microsoft Windows 10 or Microsoft Server 2019
Deployment on virtual systems (VMWare, Hyper-V and others)
SIP Active
SIP Passive
RTP Active
RTP Passive
ED137 B part 4
ED137 C part 4
UCIP
SIPREC
SIP Trunk
NF399 R17
DIMETRA
CISCO UCM
ALCATEL DRLINK
SIEMENS SIFA Aktiv
Prometra NORUMAT Compact
Prometra NORUMAT IP
IPTrade Turret
DF-Connector
UNIFY Openscape
UNIFY Openscape VAS-B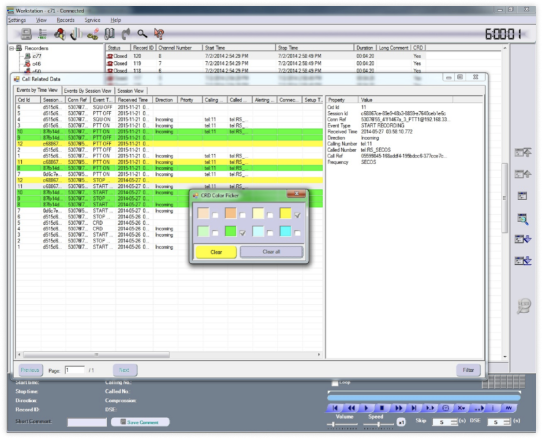 The remote gateway for central call recording in complex communication scenarios
With the RIAB-II interface, VoiceCollect enables evidence-proof recording, archiving and evaluation of voice communication from different sources and locations. And all this in one central location.
The Remote Interface & Media Interface is particularly suitable for large companies and organizations where communications from a wide variety of sources need to be centrally archived and evaluated. Typical areas of application include airports, industrial parks, barracks, clinics or school and university centers.
In professional voice recording, it is often required to separate the interface and the control or archiving. This is exactly what RIAB-II from VoiceCollect enables.
In addition, you can easily reconfigure or replace individual interface groups over the network without interrupting ongoing recording and archiving operations.
With RIAB-II it is also possible to equip voice recording systems on virtual systems or COTS servers with TDM interfaces.
Central communication recording for telephony, radio and electro-acoustics

Up to 96 analog or digital input channels

Seamless connection to a central recording system (VC-MDx)

Intuitive operation

Air Traffic Control (ATC)
Airports and air traffic control

Ships, port operators, shipyards and docks

Bus, train and ferry operators, metro

Power plants, wind farms and electricity grid operators

Public Authorities and Public Safety
Police, fire and emergency centers

Production companies and corporations